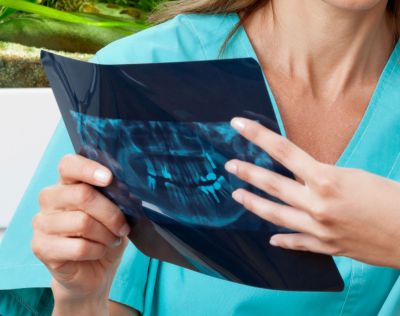 September 14th, 2013 | |
Comments Off

on Ellen E.
Ellen E.
I first met Dr. Khai on her arrival to the office. It was an emergency basis and when I called was asked to come immediately. I was in a great deal of pain and after examination and x-rays, Dr. Khai said I needed a root canal and crown. Never having a root canal and only hearing horror stories, I was terrified. Her calm reassurance eased my mind. Dr. Khai would stop throughout the process to inquire after my comfort. Within 40 minutes I had my first root canal and temporary crown with absolutely no pain or discomfort form that point forward.
The staff I have worked with over the years have been caring, compassionate and professional. While maintaining care and compassion there appears to be a new efficiency and professionalism. The addition of Carly, the new receptionist, added a quick and quiet efficiency that is refreshing. The office is neat, clean and inviting, warm and welcoming. I was truly upset that my move to New Jersey would mean I would have to find a new dentist. While I will have to drive 2.5 hours to see Dr. Khai and the staff, I would drive much more than that to maintain my relationship with the staff of Kimberton Dental. I never thought there would be a day when I enjoyed going to the dentist, I now look forward to every visit I make. This is the best place for dental care and I have at least 5 new crowns to show for it.